Mercedes AMG Petronas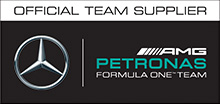 USI Italia has continued its supply to F1 teams by entering into a three year Official Supplier agreement with the MERCEDES AMG PETRONAS Formula One Team. USI have installed three new USI ITALIA CHRONOTECH EPS Spraybooths at the MERCEDES AMG PETRONAS factory based in Brackley. The latest USI EPS Booth controls the booths' airflow and heat to suit the specific job being processed in order to achieve the fastest and most cost-effective cycle. All the jobs are stored to the booth and office computer to analyse both time and costs of the jobs processed.
Andrew Moody, Head of Paint & Graphics at MERCEDES AMG PETRONAS, commented: "The new booth installation has increased both our productivity and efficiency, giving us the ability to minimise drying times significantly.
The USI DGT Management system also gives us a much clearer view of all of our spraying and drying operations, not only on each job but also for each individual operative. Giving us valuable data, enabling us to review and update our processes to ensure that we are working as efficiently as possible."
Peter Donohoe of USI UK commented, "We are delighted that the MERCEDES AMG PETRONAS Formula One Team has chosen USI ITALIA to supply their new spraybooths. Being an official supplier with a team of their stature can only enforce our belief that the USI EPS Spraybooth is number one in the field of Paint Curing.
USI will supply both technical and service support to MERCEDES AMG PETRONAS, whilst USI will benefit from marketing rights with the team."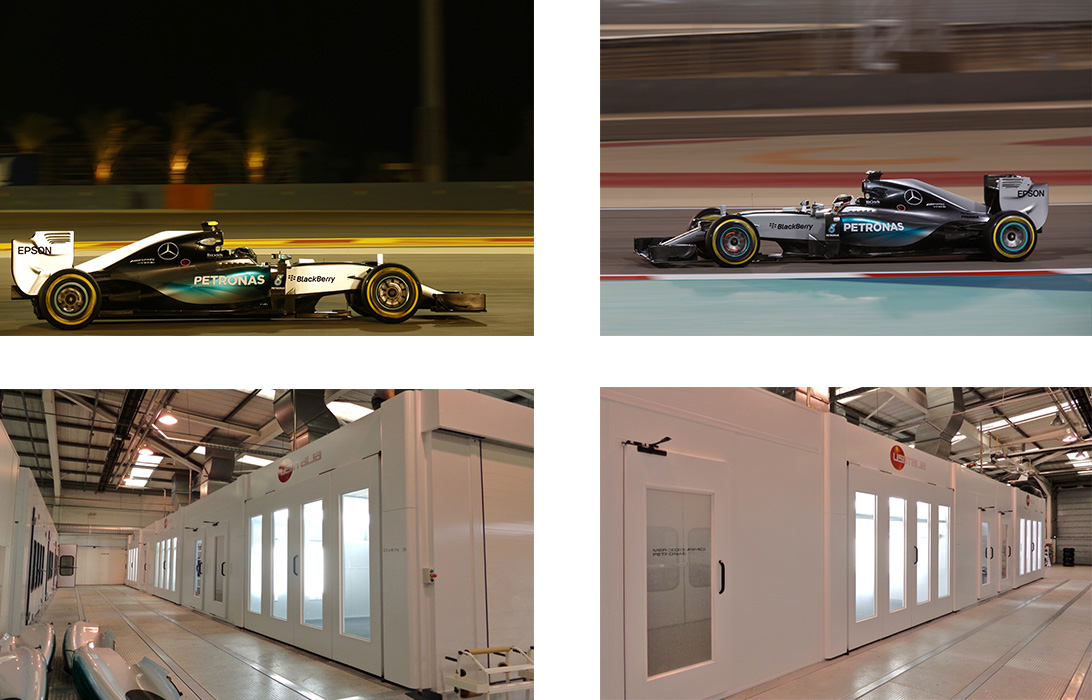 ---
Red Bull F1

Red Bull F1 are at the forefront of Motor racing innovation and technology, when they were looking to invest heavily in a complete new paint plant facility they wanted a partner with the same credentials. After many meetings of redesigns Red Bull Racing and USI UK came to an INNOVATION PARTNER agreement. USI ITALIA designed and installed a complete new paint plant facility at Red Bulls Milton Keynes Factory base.
The project consisted of 3 x USI ITALIA CHRONOTECH DGT spraybooths together with a preparation area and paint mixing room. The spraybooths were installed on fully grilled raised floors with in-built pneumatic entrance ramps. To save on space it was decided to install a mezzanine floor above the complete paint plant, this was for the installation of the spraybooth plant and dust extraction unit.
One spraybooth was installed with a complete glass side for viewing from the main factory isle way. The booth specification was to USI ITALIA'S highest specification with airflows ranging from 12.000 M3hr -35,000 M3hr,complete with full variable speed drive, internal flash off system, fully programmable DGT control panel. The complex was commissioned in jan2009 in time to paint the new RED BULL R5 F1 racing car.
---
Dick Lovett (Ferrari)

---