Comparisons are impossible
Those who've used this booth know - it's impossible to compare with any other booth or 'alternative' baking system currently on the market.
The secret of its success? Chronotech has the best combination of performances and versatility, so much so that it is very popular with F1 teams such as Mercedes AMG Petronas, Red Bull and Ferrari. Want to know why?
Because it embodies the spirit of a winning car and, to them, a winning car is not the one that is quicker on straights, but the one that makes the greatest number of trajectories possible.
This means more options and increased flexibility - more chances to use all the components required, arranged as required, without limitations and with unvaried short baking times.
You could talk about cycle inversion dynamic dampers, online customer assistance, humidity-based temperature regulation, warm-up operations or the perfect cure function that regulates the air volume, but to experience it means you are only interested in one thing - painting.
With the EPS, (Easy Paint System), Chronotech presents a new and incredible painting experience where the booth will set the working rhythm and the parameters instead of the painter.
And if that is not enough... Just activate the DGT manager to understand total control - you will receive all the information on energy consumption in real-time for each job, including time reports for the single phases, operators and pieces.
This is Chronotech, now available in 3 different set-ups to satisfy even the most difficult customers:
Dynamic, with dgtouch lite control panel
Elite, with dgtouch control panel
Supremacy, with dgtouch eps+manager control panel
Find out the most suitable set-up for your needs with the help of USI italia personnel and enjoy the best combination of tradition and innovation that looks towards the future.
Benefits
What inverters are for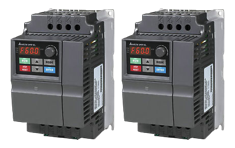 Nowadays, many talk about energy efficiency, but few explain what it really means to use clean energy technology in spray plants. In the industry, around 70-80% of electrical energy consumption is caused by electrical motors.
There are three ways of reducing consumption caused by electrical motors:
Reducing energy dispersion in power transmission
Increasing motor efficiency
Improving its functioning
The best way to improve functioning is to change the number of revolutions according to the different applications, thus avoiding running the motor at maximum power when it is not required.
In fact, not all working phases need to run with the maximum airflow.
With our exclusive inverter management software, you can associate the correct airflow for each phase thus reducing consumption.
Inverters also reduce maintenance costs and noise levels and correct the load to a cos φ level near to 1 (typically 0.98), thus improving energy efficiency.
Remote customer service, a dream that became a reality already in 2008
Has your system ever come to a standstill? Have you had to wait for days for a technician to become available? Or, in the worst case scenario, have you seen technicians spend hours trying to figure out what was wrong? Forget all this because, with chronotech systems, all of this will be history:
If the system reports an anomaly, just activate the customer service icon to warn usi italia (or our local importer) and a dedicated technician will diagnose the system in real-time.
Should a component be defective, the technician will identify it quickly and certainly and schedule a replacement
How much is this worth to you?
A new definition of control
Until now, it was only possible to make an estimate of working times and costs. Thanks to a team of engineers, usi italia has developed dgt manager, a software that supervises and organises the workflow and creates a database with the cost of each cycle - an essential tool to control the management of the painting department.
Supervisor or managers can filter work orders according to many different criteria.
Thanks to the enormous potential of the dgt manager software, we can proudly state that all these advantages are just the beginning of a new era in the professional management of painting departments. New ideas are currently being developed and will be presented in the near future, so stay tuned.
Now all you need to know is how to paint
The E.P.S. (easy paint system) technology is a system that combines the best technologies such as inverters, direct-fired systems and industrial computers so the painting process can be fully automated and with the best combination of products, components and type of work.
E.P.S. Can be considered as the ideal help for all painters as, for every cycle, it suggests the most efficient process in real-time, automatically regulating airflow, timings, temperature, phase sequences, etc. E.P.S. Enables you to obtain a high-quality work in the shortest time and at the lowest cost possible for each type of painting work and product.
Using e.P.S. Is like hitting the brake in a car equipped with an abs system - the latter regulates the braking force perfectly.
Without it, you could brake too much and make the tires loose their grip or not enough!
The eps eliminates this risk because the settings are adjusted directly by the machine and the painter can concentrate on the application.