Why so-called Energo? Because it can release energy when needed. Inheritant of all of master's characteristics, but with inverters enabled to drastically reduce electrical consumption.
From now on, forget about absorption peaks and fixed air volumes in the booth. With Energo, you can have all the air you want, but only when you really need it.
With Energo, you will need to choose only how much you want to save !
Thanks to an advanced and intuitive control panel - the tronic touch pad, you can memorise and manage up to 10 different profiles, which you can select with the simple touch of a finger.
But there is more. On the digital display, you can check what is the ongoing phase and residual life of the filters, manage energy saving during spraying, adjust the pressure and view alarms. In addition, thanks to the practical usb port, your investment will always be up to date. Always.
If that is not enough, let the warm flash off win you over: you will no longer need additional tools to reduce flash time (such as blowers etc.) and you will understand why Energo has become the machinery of choice for many professional painters.
For foreign installations, commands can be customised in the major languages.
Seeing is believing: send an e-mail to sales@usiuk.com - usi italia staff will contact you promptly with assistance and, should you wish, workout the most suitable setup for your needs.
Energo. For painting masters with energy saving in mind
Benefits

Not all motors and fans are the same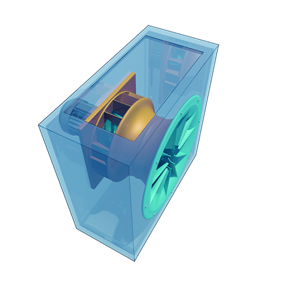 Usi italia does not save money on quality or reliability. All usi italia motors have the highest energy efficiency and most of our products have been equipped with combined high-efficiency motors and inverters for years. This leads to a reduction of consumption up to 60% than traditional installations.
Another thing to bear in mind when investing in a booth is ventilation: usi italia installs only reverse-blade industrial turbines coupled directly to the motor.
In addition to contributing to motor efficiency, the lack of transmission equipment (such as belts, tensioners and pulleys) means there is no need for the maintenance times usually needed by all transmission ventilation systems.
The great distance between the blades means they can be cleaned easily in case of extraordinary maintenance operations. But that is not all - the usi italia high pressure ventilation system enables you to work with constant air capacities even if filters are dirty, so there is no need to install additional air inlet systems for the flash periods.
If you want fans that can last through a marathon, with us you can run 42 km uphill. The others can only run on flat ground.
Clean, flexible and state-of-the-art technology
Our booths can be combined with different heating systems - combustion chamber, electric batteries and water coils. Our favourite, though, remains the direct-fired system for a few simple reasons:
Gas has a very low environmental impact.
By 2035, gas will be the most required fuel at a global level.
Usi italia's natural gas or gpl air blue 2.0 air vein burners are tested and certified directly on our productive site.
Their combustion efficiency is above 97%, they reach the baking temperature in less than 4 minutes and reduce fuel consumption by 30% with respect to traditional combustion chamber burners.
With air blue 2.0, you can obtain a better stability of the set temperature.
With the airblue 2.0 system, you can increase productivity by up to 55%.
With airblue 2.0, the painting/baking time is reduced by 35%.
What inverters are for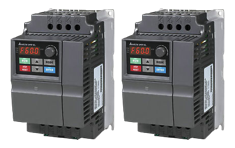 Nowadays, many talk about energy efficiency, but few explain what it really means to use clean energy technology in spray plants. In the industry, around 70-80% of electrical energy consumption is caused by electrical motors.
There are three ways of reducing consumption caused by electrical motors:
Reducing energy dispersion in power transmission
Increasing motor efficiency
Improving its functioning
The best way to improve functioning is to change the number of revolutions according to the different applications, thus avoiding running the motor at maximum power when it is not required.
In fact, not all working phases need to run with the maximum airflow.
With our exclusive inverter management software, you can associate the correct airflow for each phase thus reducing consumption.
Inverters also reduce maintenance costs and noise levels and correct the load to a cos φ level near to 1 (typically 0.98), thus improving energy efficiency.
The small details that make work pleasant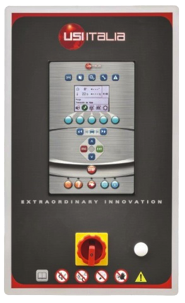 Real progress is achieved when everyone can access technology. That is why we developed tronic touch pad - a small concentrate of innovation to provide all painters with the possibility of setting and recording multiple working profiles, each with its own phase sequence: do not loose time setting timings and temperatures each time and do not depend on settings pre-selected by producers.
Tronic touch pad enables you to save energy during preliminary operations.
While spraying, you can set the system to go on stand-by and slow down the motors after a period of down-time.
Tronic touch pad adjusts the pressure in the booth electronically by regulating the speed of the extraction motor. From now on, there is no need for valves to regulate the pressure.