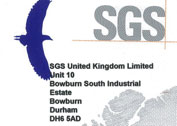 Here is USI Lift 3500: USI Italia's brand new electro-pneumo-hydraulic lift equipped with extractable arms and pneumatically-operated control panel.
USI Lift 3500 is very sturdy: it can lift up to 3 tons and a half in only 18 seconds and can be installed on our plants in only 3 hours.*
*Of course the area must be ready for the preliminary installation procedures as envisaged by USI Italia
It is made up of 4 main elements:
Power unit

Magnetic control panel that can also be positioned inside the work area

Lifting body

Base support (for excavation or metal base version)
USI Lift 3500 complies with the following directives:
2006/42/ec directive on machinery

2006/95/ec low-voltage directive

2004/108/ec electromagnetic compatibility directive
And the following standards:
En 1493:2010

En 60204-1:2006/ac:2010

En iso 12100:2010

En iso 3744:2010 / en iso 3746:2010
All inspections, tests and certifications have been carried out by renowned certifying body sgs uk. According to the directive atex 94/9/ce the lifter is classified as ex ii 3gd t5.
Do you wish to know if you can install it on a plant that is not USI Italia ? Do you have particular needs ? Call us or send an email to sales@usi.com and we will remove any of your doubts.